A career change can be a daunting prospect. It can be difficult to know where to start, what industry suits you, and how to ensure your new career is successful.
However, making a career change can also be extremely rewarding. It can give you a new lease on life, help you find a job you love, and open up new opportunities.
While there are many different industries to choose from, some are more likely to lead to success than others. In this article, we'll discuss seven top industries to get into if you are looking for a successful career change.​
Marketing
Marketing is a critical function for any business - large or small. Without marketing, businesses would have no way to reach their target customers and sell their products or services. It's an important way to build brand awareness and create a positive reputation for your business.
Marketing is also a creative industry that allows you to use your creativity to reach people in new and innovative ways. It's constantly evolving, so you'll need to be prepared to keep up with the latest trends and technologies. It's also a great industry for those passionate about helping businesses grow.
There are countless other reasons why marketing is good for business. But ultimately, it boils down to this: marketing is essential for businesses of all sizes because it helps you reach your target audience, build relationships, and generate leads and sales, as well as being a vibrant and exciting industry.
Insurance
The insurance industry is a vital part of the economy, providing protection for individuals, businesses, and families in the event of unexpectedness. Insurance helps to mitigate risk and provides peace of mind throughout surprising setbacks.
Whether you're interested in customer service, sales, or underwriting, there's a place for you in the insurance industry.
But why start an insurance career? There are a few reasons. For one, it's a stable industry - even in an economic downturn, people still need insurance. And with an ageing population, the demand for insurance is only going to continue to grow. Additionally, insurance offers a variety of great benefits, such as flexibility, good pay, and the ability to help people.
If you're looking for a stable and growing industry with a wide range of career opportunities, insurance is a great option.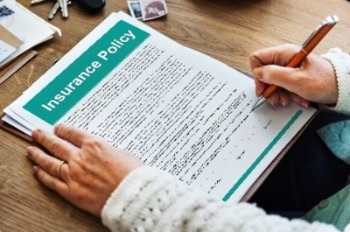 Sales
The sales industry is responsible for driving revenue for businesses through the sale of products and services. Salespeople are the key to success in this industry, as they are the ones who directly interact with customers and clients.
Sales is fast-paced and ever-changing, which can make it exciting and challenging at the same time. If you're looking for a career that offers growth potential and the opportunity to make a difference, the sales industry may be the right fit for you.
You'll learn a lot about how businesses operate and how to sell effectively, while also building transferable skills that can be used in any industry. These skills include communication, negotiation, and relationship-building.
Plus, a career in sales can be very lucrative. If successful, you can make a lot of money. And even if you don't reach the top of the sales ladder, you can still do well for yourself financially.
IT
The IT industry is a broad term that covers a range of different businesses and organisations that are involved in the development, deployment, and maintenance of information technology systems. This can include anything from software development to hardware manufacturing, and everything in between.
IT is a critical part of the modern world, and it is only getting more important as we become increasingly reliant on technology. With the right skills and knowledge, you can have a very successful career in this industry.
The industry is an exciting and ever-changing field, and there are always new challenges to tackle. And because the IT industry is global, IT professionals can find work anywhere in the world.
If you're looking for a challenging and rewarding career, the IT industry is a great place to start.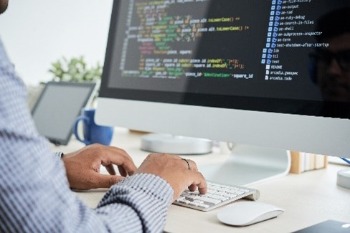 Finance
The finance industry is vast and complex, but at its core, it is responsible for creating and maintaining the financial systems of the world.
This includes everything from issuing and trading stocks and bonds to managing bank accounts and loans. The finance industry is critical to the functioning of the global economy, and it touches nearly every sector and country in the world.
Whether you're interested in investment banking, financial planning, or another area of finance, there are many reasons why finance is a good industry to start your career in.
The finance industry is always changing and evolving, meaning that there are always new challenges to keep you engaged in your work. The skills you learn in finance will also be valuable in other industries, so if you decide to switch careers in the future, you will have a lot of transferable skills.
It's also a global industry, so there are opportunities to work in many different countries as well as being well-paid, so you can earn a good salary while you're starting out in your career.
HR
The HR industry is responsible for overseeing all aspects of the employee experience, from recruitment and hiring to performance management and development. In recent years, the role of HR has become even more important as companies focus on creating a culture of engagement and retention.
HR professionals play a vital role in ensuring that employees are happy, productive, and feel supported by their employers. In turn, this helps companies attract and retain the best talent, which is essential for long-term success.
The Human Resources industry is expected to grow by 7% in the next decade, which is faster than the average for all industries. And with the increasing importance of employee retention and engagement, HR is only going to become more vital in the years to come.
A career in HR can open doors to many other opportunities, both within and outside the HR field. If you're people-oriented and enjoy working with others, HR is a good fit for you.
Business Support
Business support is often thought of as a good industry to start a career in because it provides a solid foundation of skills that can be used across industries.
The industry can introduce you to how businesses operate, how to communicate with clients and customers, and how to handle important administrative tasks. These skills are valuable in any industry and can help you launch a successful career in a wide range of fields.
It can also be a very rewarding field. You'll be able to help businesses run more smoothly and efficiently, and you may even get to help them grow and reach new heights. If you're looking for a career that is satisfying and makes a difference, consider a business support career.
​
A career change can be a daunting but ultimately rewarding decision. These industries are all great options if you're looking for a new challenge, but remember the most important thing is to research different industries and find one that suits your skills and interests.
If you're looking to kickstart your career change,
click here
t
o view our range of jobs within the Marketing, Insurance, Sales, IT, Finance, HR and Business Support industries.