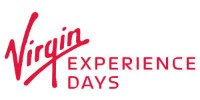 Do you know someone looking for their next opportunity?
Why not take advantage of our Recommend a Friend Scheme!
For every new referral you make to the Get Recruited team, providing the recommended candidate successfully completes three months in their new placement, you will be rewarded with a £100 voucher! There's no limit to the number of referrals you can make to us and the candidate you refer can be based anywhere in the UK.
The Virgin Experience Days voucher can be spent on a wide range of activities and fun days out, check out the options available on the
Virgin Experiences Days website.
Think you know someone suitable?​
Recommend a Friend

If you know another candidate currently looking for a new position, referring them to us could get you a £100 voucher to spend however you wish!

Simply fill in the form below and we'll get back to you as soon as possible if your recommended candidate is of interest to our recruitment team*:

*By pressing submit, you are confirming that both you and your friend have read and agree to the Get Recruited Privacy Policy

​

FAQs

What happens when two people recommend the same candidate?

When more than one person recommends the same candidate, the voucher will go to the recommendation that is directly responsible for the placement.

What's the process for recommending a friend?

It's simple! Just fill in the referral form with both your and your friend's details and we'll be in touch if the candidate is suitable for one of our current vacancies.

When will I receive my voucher?

Once the recommended candidate has successfully completed three months of employment, you'll be contacted by one of our recruiters within one month of the completion date to redeem your voucher.

Is there anything else I need to know?

In order to receive a voucher, the recommended candidate needs to lead directly to placement. This means that if the same candidate you recommend has already applied in the past or applies directly for another job through us a few months later, this will not result in you receiving a voucher.

​