Job interviews can be a daunting experience. You want to make a good impression whilst finding out as much as you can about the role and the company.
But don't forget, you want to know about the company just as much as they want to know about you.
Asking the right questions can be a great way to impress your interviewer and discover whether the role and company are for you. But what questions should you ask?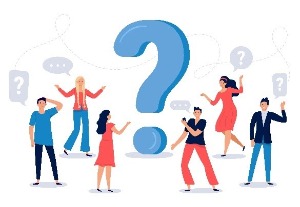 Here are our top 15 questions to ace the dreaded "Do you have any questions for us?"
What inspired the company to start this business?

What are the company's values and how do they guide your decision-making?

How would you describe the company's culture?

What do you see as the most challenging aspect of this job?

What are the biggest opportunities the company is facing right now?

How do you see the company evolving in the next 5-10 years?

How has the company been able to achieve such impressive growth?

Who are the company's largest customers?

How does the company's product or service differ from its competitors?

How does the company's sales cycle work?

What does it take to be a top performer at this company?

What is the next step of this process, and when can I expect to hear from you?

What type of mentor system do you have in place?

How do you develop teamwork skills among employees?

What would my first week at work look like?
Asking insightful questions during a job interview is a great way to impress your potential employer. It shows that you are interested in the company and the role while demonstrating your critical thinking skills.

Ready to take the leap into your next job interview? Search our range of jobs
here