In 2023, increasing inflation and the cost-of-living crisis have caused a large proportion of the UK to face economic uncertainty.
With the changing economic climate, it is becoming more and more important for hiring managers to follow the new trends that are helping companies thrive in the continuously competitive market.
To help you stay up to date, let's go over some trends we have noticed popping up so far this year!
Say Hello to a New Gen Z Workforce
It's time to adapt to the flow of Gen Z, who are entering into employment! By 2025 they will make up 27% of the global workforce…wow! Gen Z is bringing with them a whole new attitude towards employment including:
A preference for larger progression opportunities.

Refusing offers that go against their values.

Wanting a fast-paced and dynamic work environment.

Expecting up-to-date technology.
By being aware of these new attitudes, you will have a higher chance of understanding what your candidates are looking for and securing a new long-lasting relationship.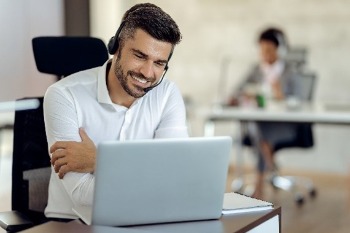 Company Branding
Unsurprisingly, social media and the use of technology are playing an increasingly important role in our professional lives.
A lot of the time, candidates and clients will look into a company before they agree to work with them, which is why it is a good idea to have a positive social media presence and an informative website.
You can boost your company's image by regularly posting relevant material on social media platforms (don't be afraid to show your personality and have fun with it!) and including positive customer reviews on your website.
This allows potential candidates and clients to understand your company more and get a feel for who they would be working with!
New Hiring Requirements
In 2023, hiring companies have shifted their focus from candidates with previous experience to those with transferable skills.
Having a skill set significant to the role shows that you can DO the job and have the ability to become an important asset to the company.
Here are some examples of transferable skills (do you see any that you might have?):
Leadership

Problem-solving

Communication

Creativity

Conflict resolution

Adaptability

Management

Critical thinking
Understanding What Candidates are Looking for
After Covid, the way we work has changed and is here to stay! In 2023, more companies are introducing work-from-home days and giving their employees more flexibility when it comes to their work lives. For example, you could find yourself working three days in the office and two days at home.
Due to these changes, the Wave Talent Matters podcast with LinkedIn Sales Director Cara O'Leary found that flexibility has become a candidate's number one priority when entering the job search! On top of that, people are choosing companies which offer a good work/life balance over office perks, such as a fancy coffee machine that makes vanilla chai lattes or super stylish offices.
It's important to keep these requirements in mind when seeing what you can offer your candidates… it could be a game changer!
Want to see how your company could ​elevate its hiring game even further? Get in touch today👇
​