Searching for a new career opportunity can pose a considerable challenge, particularly due to the abundance of job boards featuring a diverse array of roles, ranging from Marketing Executive positions to Finance Director responsibilities.
The task of meticulously assessing these options and determining the most promising ones can prove to be quite daunting. Throughout this, you may even encounter certain red flags which can manifest even during the interview phase.
In this blog, we'll delve into these red flags and why avoiding them could help get you out of a sticky situation!
​
Red Flag #1: Tempting Promises in Job Adverts
During your nightly job board scroll, you might stumble across a role which has a low base salary and long office hours.
Normally you wouldn't give it a second thought, but the advert lures you in with promises of all-expense paid trips to Ibiza, director lunches at Michelin-star restaurants and an uncapped commission structure.
Unfortunately, sometimes these benefits can be too good to be true. However, if you do choose to apply, it wouldn't hurt to ask what percentage of employees get to experience these perks.
If their answer hints towards a low percentage, you might find that the bonus schemes and incentives are hidden behind unreachable targets.
Therefore, it's important to question whether the base salary fairly reflects the responsibilities of the role… if it doesn't don't worry, because you will find a job out there more suited to what you are looking for!
Red Flag #2: Immediate Job Offer During an Interview
While receiving an on-the-spot job offer might be flattering, it's wise to dig deeper into the motivations behind such haste. In certain cases, this urgency might indicate a high turnover rate within the company, signalling their desperation to quickly fill vacant positions.
Contrastingly, companies that prioritise a comprehensive interview process, involving multiple stages, are more likely to be invested in selecting the right candidates. This thorough assessment showcases their commitment to aligning new hires with their culture and objectives.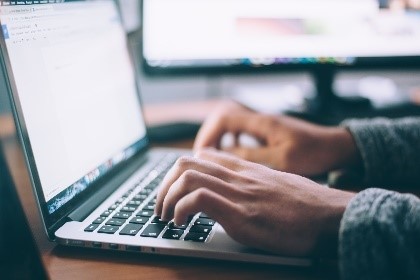 Red Flag #3: Disregard for Work-Life Balance
Nothing screams a red flag more than the interviewer sitting you down and telling you that they will expect you to live and breathe work.
Before taking the job, it's important to make sure that you will not be taken advantage of. Whilst checking your emails after work and keeping up to date with your workload can be beneficial, you need to consider if you are willing to dedicate your personal time for free.
Red Flag #4: Limited Career Progression
During the interview, if you sense a lack of clarity regarding potential career progression within the role, or if responses appear vague and inconclusive, it might signify limited opportunities for progression.
Investing years in a role that offers no room for growth can be a significant setback. It's crucial to seek roles that align with your long-term career goals and provide a clear path for development.
Red Flag #5: Chaotic Office Environment
Assessing the office environment before accepting an offer can provide valuable insights into the company's culture. Looking around the office before an interview can show you a lot about the company, such as how the employees treat and communicate with each other or if the office is clean and organised.
Good first impressions always count, and an interview room with piles of scrap paper and old coffee mugs might indicate that they don't consider the comfort and well-being of their employees.
If you are offered a job before having the chance to look around the office, it would be beneficial to request a tour to ensure that it's an environment you are comfortable with and where you can see yourself being happy.
Trust your Instincts
In the end, follow your gut instincts. If a role feels right to you then don't be afraid to apply, just make sure that you ask questions about anything you are uncertain about!
​